BizHawk
BizHawk is a multi-system emulator designed for Tool-Assisted Speedruns (TAS). A regular "speedrun" is where a player tries to complete a game in the shortest amount of time possible, without using cheats. Tool-assisted speedruns use features only possible in emulation like slow-motion, frame-by-frame advance and save-states to create a series of controller key-presses, which makes the player look like they are insanely good at the game. Regular speedrunners often collaborate with TAS speedrunners to find the quickest ways of beating a game.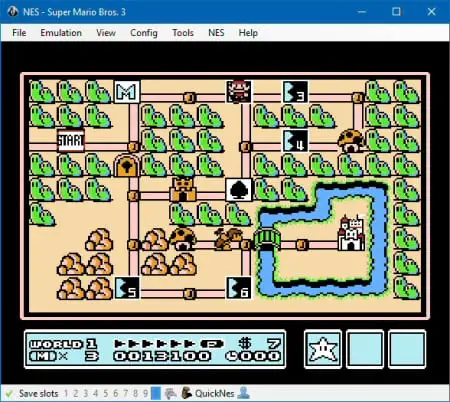 BizHawk has native support for emulating the following systems. This list isn't definitive as BizHawk also supports Libretro emulation cores.
Atari 2600, 7800 and Lynx
Nintendo NES, SNES and N64
Nintendo Gameboy (Color) and Gameboy Advance
Sega Master System, Game Gear, Genesis, and Saturn
Sony PlayStation and PSP
Various others like PC-Engine, Neo Geo Pocket (Color), etc.
Despite being designed for TAS, the developers of claim it is also an easy-to-use emulator for casual gaming. As with many multi-system emulators, BizHawk suffers from "Jack of all trades, master of none" syndrome. Meaning if you want the very best emulator for a particular system, BizHawk might not be the best choice, unless you're interested in TAS of course. But judge for yourself.
User Rating
Rating:





8.1
(2070 Votes)
Download
| File | Platform | License | Date | Size | |
| --- | --- | --- | --- | --- | --- |
| BizHawk 2.9.1 | Windows | Open-Source | May 4, 2023 | 64029 Kb. | |
| BizHawk 2.4.8_1 Pre-requisite installer  | Windows | Open-Source | Feb 24, 2020 | 30803 Kb. | |