Mesen
Mesen is the most accurate NES/Famicom Emulator available and supports playing all licensed games ever made for the NES. Mesen also is a very easy to use emulator with a friendly interface and tons of features including net play, a cheat finder, equalizer, video and sound recorders and the usual video filters and upscaling capabilities. If you are looking for a good NES Emulator, look no further.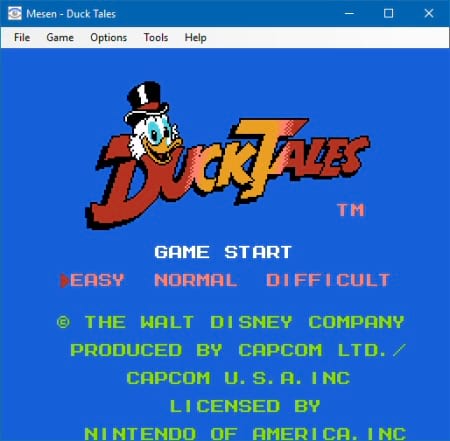 One feature I found very cool is that not only will Mesen remember your last used ROM files or save states; it will display them with a screenshot and last play time when you run it next time. It will do this for multiple games too, just in case the most recent game you played wasn't the one you want to play next. It was also nice to see that Mesen will automatically create a save-state when you close it without asking, so if you need to go in a hurry or your boss walks in on you playing games your progress is saved.
Mesen was developed in C++ and C# and is available for Windows and Linux, but sadly not for macOS. The Windows version can be downloaded below; if you use Linux check out the Github page for instructions.
User Rating
Rating:





8.7
(2485 Votes)
Download
| File | Platform | License | Date | Size | |
| --- | --- | --- | --- | --- | --- |
| Mesen 0.9.9 | Windows | Open-Source | Feb 1, 2020 | 9921 Kb. | |