Super Nintendo Emulators
The Super Nintendo Entertainment System (also known as Super NES, SNES, or Super Nintendo) was a 16-bit video game console. Nintendo released it in Japan in 1990 as the Super Famicom (or SFC for short). They later they released it in North America, Europe, and other territories. The Super Nintendo was the best-selling 16-bit game console of its era, despite a late start and competition from the Sega Genesis.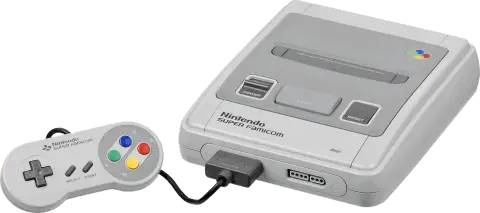 These days there are many great emulators for the Super Nintendo, and several have high emulation accuracy. Playing and completing games with these emulators should be no problem. If you want accurate emulation, higan is your best choice if your PC is fast enough. If your PC is too slow for it or you want a more friendly UI, try Snes9x. Despite its high ranking on this page, you should skip ZSNES.
Emulators
Snes9x
Windows
Freeware
Rating: 8.7 (7937 Votes)
Great Super Nintendo emulator with ports available for several systems
bsnes
Windows
Open-Source
Rating: 8.1 (209 Votes)
Revival of bsnes
BizHawk
Windows
Open-Source
Rating: 8.1 (2067 Votes)
Multi-system emulator designed for Tool-Assisted Speedruns (TAS)
Ares
Windows
Free
Rating: 7.8 (26 Votes)
RetroArch
Multi-platform
Open-Source
Rating: 7.7 (342 Votes)
Frontend for the Libretro API, effectively a multi-system emulator
Snes9x EX+
Android
Freeware
Rating: 7.6 (60 Votes)
Port of Snes9x for Android
higan
Windows
Open-Source
Rating: 7.0 (323 Votes)
Multi-system emulator with emphasis on emulation accuracy
ZSNES
Windows
Freeware
Rating: 2.3 (3 Votes)
Once upon a time one of the best Super Nintendo emulators, though better emulators now exist
recommended