Nestopia
Nestopia is a very good NES Emulator with very high accuracy. It is capable of playing most games without any trouble. Nestopia has features like texture scaling and net play. It has been the most popular NES Emulator on this site (and in general) for a long while.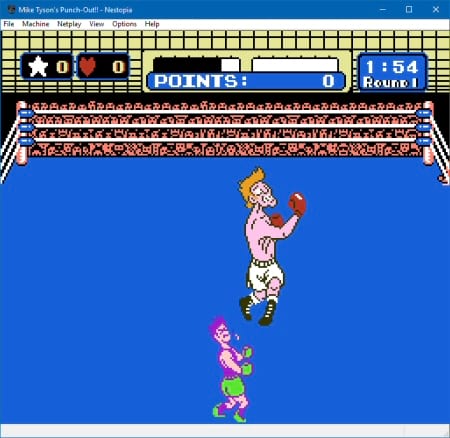 The original developer halted development of Nestopia in 2008. Another developer has continued work on it since, as "Nestopia UE" (Undead Edition). Nestopia is also available as Libretro core (for RetroArch).
While Nestopia holds up reasonably well for its age, these days there are emulators with higher accuracy and a friendlier interface, like Mesen.
User Rating
Rating:





8.3
(557 Votes)
Download
| File | Platform | License | Date | Size | |
| --- | --- | --- | --- | --- | --- |
| Nestopia UE 1.52 | Windows (32-bit) | Freeware | Dec 31, 2022 | 1181 Kb. | |