bsnes
bsnes was developed by its author as a response to less accurate emulators like ZSNES. The goal of having near perfect emulation accuracy meant performance took a hit. Eventually the original version of bsnes was renamed higan and development of bsnes ceased.
As higan was lacking in both performance and ease of use, forks of bsnes sprung up that provided a better UI with improvements from higan ported back in. One of these forks is bsnes-classic.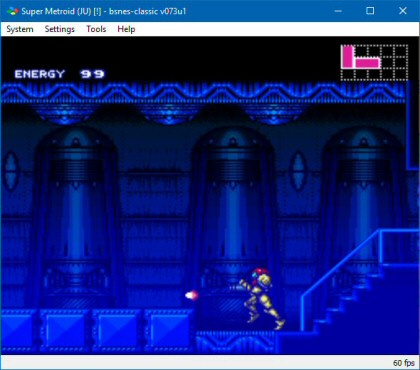 However as of 2018 bsnes has been revived by its author (byuu). The goal of this revival is provide an emulator with high accuracy with good performance that is easier to use than higan and with that attract a wider audience.
User Rating
Rating:





7.5
(132 Votes)
Download
| File | Platform | License | Date | Size | |
| --- | --- | --- | --- | --- | --- |
| bsnes 0.107.1 | Windows (64-bit) | Open-Source | Apr 9, 2019 | 1019 Kb. | |
| bsnes-classic 073u7 Fork of bsnes | Windows | Open-Source | Sep 5, 2017 | 9434 Kb. | |