bsnes
bsnes was developed by its author as a response to less accurate emulators like ZSNES. The goal of having near perfect emulation accuracy meant performance took a hit. Eventually the original version of bsnes was renamed higan and development of bsnes ceased.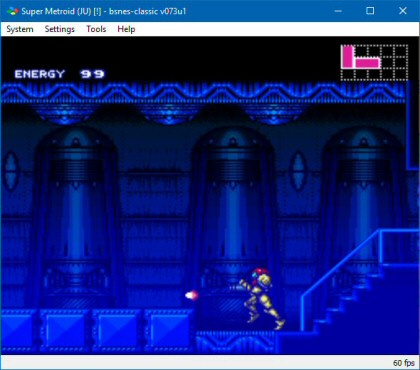 However as of 2018 bsnes has been revived by its author (byuu). The goal of this revival is provide an emulator with high accuracy with good performance that is easier to use than higan and with that attract a wider audience.
User Rating
Rating:





8.1
(209 Votes)
In addition to the normal ("stable") release of bsnes (which is recommended for most users) there are two other options: the Nightly builds and the HD mod. The Nightly builds may include cutting edge new features (see the author's homepage for details), while the HD build contains graphical improvements for certain games, notably those which make use of "mode 7" such as F-Zero and Mario Kart. The HD version was featured in this Ars Technica article.
Download
| File | Platform | License | Date | Size | |
| --- | --- | --- | --- | --- | --- |
| bsnes 115 | Windows (64-bit) | Open-Source | Mar 4, 2020 | 4286 Kb. | |
| bsnes Nightly builds | Windows, Linux | Open-Source | - | - | |
| bsnes-hd | Windows, Linux | Open-Source | - | - | |