higan
higan has the most accurate (perfect) emulation of a Super Nintendo currently. If you are looking for an emulator that can emulate almost any Super Nintendo game flawlessly, this is it. Unfortunately, the price for accuracy is higher CPU cost. If your PC isn't very powerful, you may need to use something else.
higan was developed from bsnes. As the author of bsnes added more features and emulation cores, the name bsnes didn't fit well anymore. "higan" means "Hero of Fire."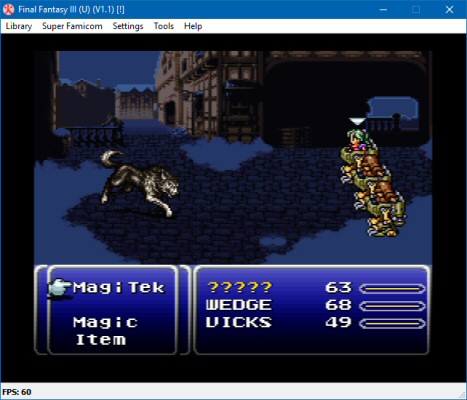 higan supports emulating the following consoles. Out of this list, its Super Nintendo (Super Famicom) and Gameboy Advance support is the best. You may want to check if there are better emulators available for the other consoles in this list.
Nintendo Famicom (NES)
Nintendo Super Famicom (Super Game Boy, BS-X Satellaview, Sufami Turbo)
Nintendo Game Boy/Color
Nintendo Game Boy Advance
Sega Master System/Game Gear
Sega Mega Drive
NEC PC Engine
NEC SuperGrafx
Bandai WonderSwan/Color
A particular quirk of higan is that its interface is not the friendliest. For example, one thing you may need to do is configuring the controls as by default no keymap is set up. Even for playing full screen no hotkey is assigned by default.
The way higan handles ROMs is also a little different. It'll copy every ROM you load with it to an "Emulation" folder in your home folder (this is configurable). It will put each game into its own folder. Things like save states and save games are then stored alongside in that folder. The author of higan calls this system "Game Paks, " and a full explanation is available on the official site.
higan is also available for OS X and Linux, but you have to compile it yourself. If you have questions or comments, there is an official message board for higan.
Because of higan's quirkiness, the author has resumed development of bsnes. If you are looking for a highly accurate emulator with better performance that is easier to use than higan, check out bsnes instead.
User Rating
Rating:





6.9
(331 Votes)
Download
| File | Platform | License | Date | Size | |
| --- | --- | --- | --- | --- | --- |
| higan 108 | Windows | Open-Source | Mar 4, 2020 | 3009 Kb. | |